LEGENDS AWARD
We were very surprised at honoured to be awarded the Legends Award at Bony Mountain festival.
This was a great thrill.
Our thanks to Norma OHara Murphy and the team for considering our act for the award.
Bony Mountain Pic by Paige Ashby.
---
PETER COAD - OAM recipient - Queen's Birthday Honours - 12th of June 2017.

OAM for Peter!


Peter was announced one of the The Queen's Birthday Honours recipients for an O.A.M. on the 12th of June!
The presentation was held at Government House, Sydney on the 8th of September 2017.
"A huge thank you to everyone for your messages and good wishes in regard to this.
I am just doing what I love to do, playing music for a living and endevouring to be an active part of the Australian music industry and help in whatever way I can when I can.
To be awarded with an OAM for my services to country music and community is very humbling. Thank you to all concerned."

Peter Coad
(OAM)
Photo below of Virginia & Lynette Coad, Peter Coad (OAM), and Jim Hermel seated in Government House, Sydney after the presentation ceremony.
---
PETER COAD & THE COAD SISTERS inducted into the SA HALL OF FAME at BARMERA June 2015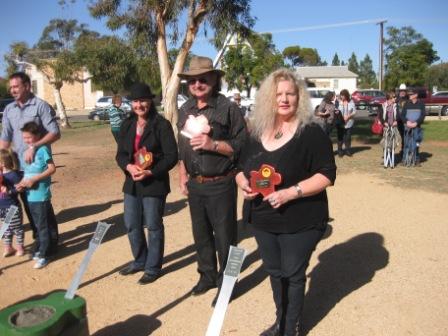 < Inductees L-R Billy Bridge, Lynette, Peter and Virginia Coad. Pic by Jim Hermel

Very enjoyable couple of shows as part of the Barmera CMF in June. Peter, Lynette and I were inducted into the South Australian Hall Of Fame.
Totally awesome to catch up with everyone and to work with fellow artists on the two shows we did.



---
INDUCTED INTO THE SA HALL OF FAME at BARMERA JUNE 2015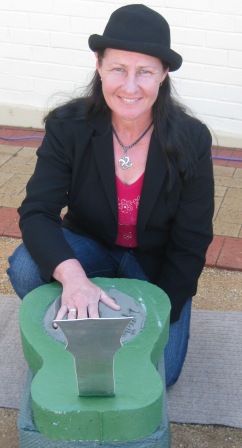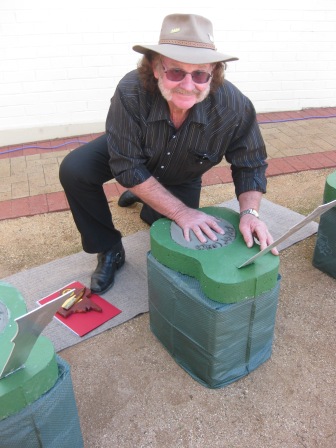 L-R: Lynette, Peter and Virginia Coad. Pic by Jim Hermel.



Recording Artists/Songwriters

PETER COAD & the COAD SISTERS have had many finalists with their own original material.

PETER COAD had a finalist with an album "Bush Verse" in the Tamworth Laureate Awards 1998.

Three finalists in T.S.A., T.I.A.R.A, 1993, and 2000 from other original albums.
BUNGENDORE ALBUM OF THE YEAR & COMEDY SONG OF THE YEAR for MUSIC HIGHWAY
Peter picked up 'Album Of The Year' with MUSIC HIGHWAY and 'Comedy Song Of The Year' for Coopers
MUSIC HIGHWAY at the 2015 Bungendore Stan Coster Memorial Awards.
The album has achieved great accolades since its release in Augsut 2014. Congratulations Peter.



---
PETER COAD - OLD BUSH MATES - "ALBUM OF THE YEAR" @ BUNGENDORE MUSTER! PLUS 'ALBUM OF THE YEAR' AT THE GIDGEE COAL AWARDS 2012!

This comes on top of 3 TSA AWARDS FOR PETER COAD'S - 'OLD BUSH MATES' ALBUM
at the annual TSA Awards.
The song 'Garden Full Of Roses' took out 'Country Song of The Year' and 'Country Ballad Of The Year'. 'The Kid On The Kangaroo' took out the 'Comedy section'.


To have a listen to the sample tracks from Peter's new album on Peter Coad's

>> webpage on this site.




GOLD MEDALLION AWARD FOR PETER!
Peter picked up a Golden Medallion Award for West NSW Balladeer Of The Year at Tamworth 2015.
The award was presented to Peter during the Tamworth festival.
A great thrill for Peter, and he thanks all who supported him in the radio and media world.
Our thanks to The Gold Medallion Awards organisers for their support.
---
PETER COAD - 2014 Golden Medallion Award - Western NSW Balladeer Of The Year.
---
PETER COAD & THE COAD SISTERS

2005 NSW Gold Medallion Winners - "Touring Artists Of The Year"